From Seat to Floor Masterclass
September 7 @ 10:00 am

-

4:30 pm

BST
What is From Seat to Floor Masterclass about and who is it for?

If you are haunted by a presentation or talk to a group which went wrong for you in the past or just feel genuinely nervous about talking in front of people and want to overcome this, our Masterclass is for you. If you have done some presentations but feel you're still not doing yourself justice in getting your message across, our Masterclass is for you.  If presenting and speaking is an area which is holding you back in your career or business, our Masterclass is for you.
How we communicate can define us in so many situations in our lives. Learning to speak in public in front of any group is one of the most effective ways of building your overall confidence in yourself for life and work.
What you will gain from this Masterclass

This is an in-depth Masterclass which by the end of the day, you will feel assured equipped with all the practical help you need to craft a great presentation, step up to the floor and really engage with your audience.  Your Masterclass facilitators Maire and Stephen will take you through an accessible, entertaining and anxiety calming step-by-step journey on how to prepare and deliver a speech or presentation with impact. Jam-packed full of practical guidance, we guarantee you will by the end of the day have stepped up, spoken and felt good about it.  
Over the day we'll cover:


Preparing your speech, knowing your audience and how to plan ahead



Structuring your speech content to flow for impact for any occasion



Understanding the different purposes of speeches to make yours compelling


Enhancing your delivery with a range of invaluable speaking tips



Having strong and effective body language



Using visuals aids to enhance your message


Managing nerves and other gremlins common to speaking in public



Motivating your mindset to want to speak with top coaching techniques



Making this Masterclass personal for you 
To ensure that you get personalised time and attention, we are limiting this Masterclass group to a small number.

The day will be fun and interactive where you will be able to try out techniques you have learned during the morning in the relaxed safe space of our small Masterclass group. 

Every participant will have our From Seat to Floor Masterclass workbook to take away as valuable learning resource to guide you in creating your future speeches and presentations.

We want to make this Mastercalss experience as tailored as possible for every participant. You wlll also receive after the Masterclass feedback, tips and resources personalised specifically for you to build on and refine your skills to keep you speaking and moving From Seat to Floor!  
About your facilitators
When it comes to public speaking, Stephen and Maire walk the talk. Regularly speaking and presenting workshops, Maire and Stephen are also public speaking competition winners. Both have also had that stomach-churning fear of public speaking so know only to well how that feels.
From their experience of and passion for speaking, Maire and Stephen want to bring you a hands-on workshop which will positively change how you approach speaking in public forever.
About Stephen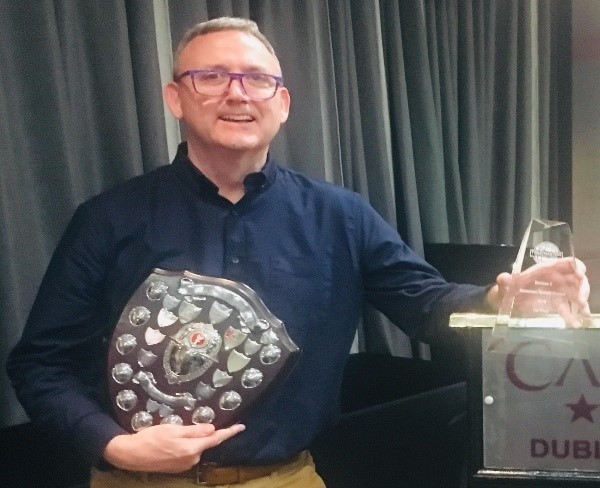 Stephen after over 25 years in the financial services is now the owner of an online and social media company which builds highly successful funnels for entrepreneurs and companies to greatly increase their sales and revenue using the power of social media and automation. Stephen is the Youth Leader Co-ordinator for Northern Ireland for Toastmasters International. He has brought his speaking workshops into local secondary and grammar schools over the last 5 years.
Stephen is passionate about public speaking and the importance of this skill in schools and the work place. His no-nonsense honest approach is refreshing and his passion for young people and adults to learn the skill of public speaking is infectious and inspirational.
Email: stephen@stephen-morrow.com

Tel: 07979 535 999
About Maire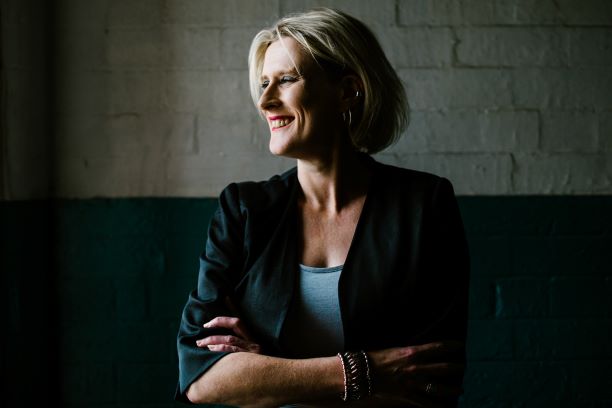 Maire Grattan is the Director of FutureSpark Coaching. As a Life and Leadership Coach, Facilitator and Speaker, Maire specialises in strengths-based mindsets, resilience and collaborative leadership.
Maire is an established member of Belfast Toastmasters, one of the local branches of the global public speaking and leadership organisation Toastmasters International.  Maire's key areas of skills and experience include  facilitation, motivational workshops, personal, group and executive coachingand organisational engagement.
Email: maire@futuresparkcoaching.com
Tel: 07704 507 485
FAQs
How can I contact the organiser with any questions?
You can contact event organisers Maire or Stephen via the contact details below:
Email: stephen@stephen-morrow.com     Tel: 07979 535 999
Email: maire@futuresparkcoaching.com    Tel: 07704 507 485
What are my transport/parking options for getting to and from the event?
Our workshop is at the Europa Hotel, central Belfast adjacent to Great Victoria bus and train station with a variety of public parking options nearby